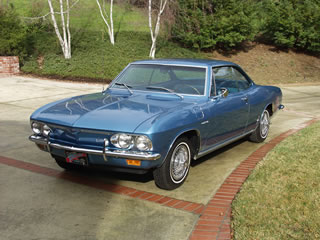 It was mid-1966. I was alive, but unborn. A month or two before my birthday - my mom lost the diamond of her engagement ring.
She was a Catholic who believed in the power of saints - and prayed to St. Anthony of Padua. Catholics consider him the patron saint of lost things.
A few days later, she found the diamond attached to the end of my three year-old brother's lollipop stick, stuck in the driver's seat of her 1966 Blue Corvair. Since she had made a deal with St. Anthony, I was named after him.
You read this story now and maybe wonder what a saint has to do with God. Everything.
Do I believe that a dead man who knew and lived Christ helped her find a small shiny piece of compressed coal in a car that would later burn up in front of my house? No. However - I heard this story hundred times - and always wondered - who found the stone? Such began my search for God.
August, 30, 1966, I was born Anthony Leo Trendl, the number two son of a two-child family, owning the name of a Catholic saint.
What's in a name? For me, more than alliteration and rhythm, more than a reminder of my father's name, but a signal to seek eternity.
photo: me, as seen at five weeks old (I won $10 for my good looks); from the column KEEP YOUR CHILD WELL: Skin of Newborns by T R VAN DELLEN; Chicago Tribune July 23, 1967; pg. F2.