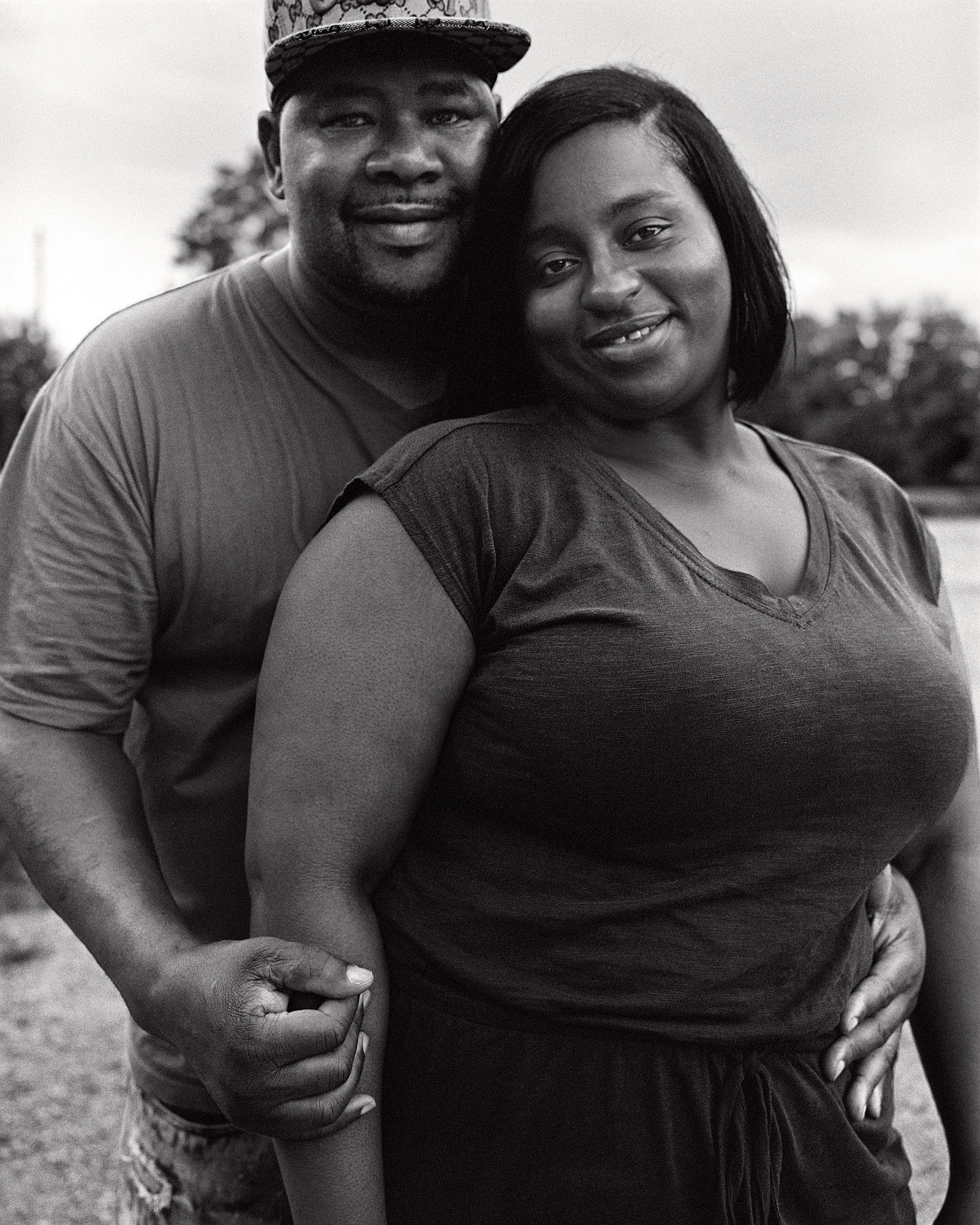 Photograph © Isabelle Armand
Michael West was crucial to convicting Kennedy Brewer in a crime he (Brewer) did not commit. Brewer's life was subsequently ruined. Although his case was eventually re-examined and he was freed, he was set to be killed by the state of Mississippi. All legal, of course. And a grotesque violation of truth and justice.
Now, released, with no real income, and no Social Security thanks to not having worked enough.
He's broke.
That's wrong.
Give him some money
. $20 if that's all you can spare. $1,000 if this has been a good year. $10,000 if you are especially blessed.
To donate
https://www.mightycause.com/story/Kennedybrewer
Thankfully, Michael West
manned up
at what help lead to at least six wrongful convictions, but the damage has been done.
"I no longer believe in bite-mark analysis," he said in a 2011 deposition obtained by The Clarion-Ledger. "I don't think it should be used in court. I think you should use DNA. Throw bite marks out."
While West became rich helping send innocent people to prison, men like Brewer struggle to remake their lives.
And, Michael West, if you haven't already given generously, contact Mr. Brewer personally and get him a big check. And apologize, OK, buttercup?
Below is what Kennedy Brewer's fundraising page says:
Kennedy Brewer is in great need, and his family is asking for your help.
Kennedy narrowly escaped being executed for a crime he didn't commit. In 1995, a Mississippi jury convicted Kennedy, based on faulty bite mark evidence, of the murder of his girlfriend's three year old child (the half-sister of his two children), who was abducted from their home in the middle of the night. At just 24 years old, Kennedy was sentenced to die by lethal injection and sent to Mississippi's notorious Parchman Prison, where he remained on death row for the next seven years.
DNA tests conclusively excluded Kennedy establishing his innocence, and leading to his conviction being overturned in 2002. But the prosecutors said they intended to retry Kennedy, so he remained in jail for five more years until his release on bail in August 2007. On February 15, 2008, he was finally exonerated after an Innocence Project investigation and further DNA testing identified the person who actually committed the crime (a neighbor who was a suspect in an identical crime, and was known to police at the time to have committed other sexual assaults in the area). Kennedy became the first person to be exonerated through post-conviction DNA testing in Mississippi. He had served seven years on death row and eight years in jail awaiting trial.
Kennedy received woefully inadequate compensation from the State of Mississippi, and has spent the years since his release working various difficult factory jobs, including at a chicken processing plant and doing repairs at a catfish farm, to survive and to try to begin his life again. Had he not lost all of these years behind bars he would have been well positioned to have a sustainable and dependable income by now. Last week, he was struck with further personal tragedy. As he mourned the death of his mother, who had died just days prior, Kennedy suffered a stroke. Thankfully, he is recovering, but it's unlikely he will be able to return to work anytime soon, if at all.
Please join us in supporting Kennedy.
We are raising money to help Kennedy with living expenses and the portion of his medical bills that are not covered by insurance.
note: I (Anthony Trendl) don't know Kennedy Brewer or his family, and am not connected in any way to his case or life